About Shenandoah Fleet Maintenance & Management, LLC
Shenandoah Fleet Maintenance and Management, LLC offers fleet maintenance and operations services for government and private industry vehicle and equipment fleets and routinely tailors its services to fit specific customer needs. We treat every client, vendor, and employee in the way we expect to be treated, recognizing that each is important to our success. In doing so, we become a valued partner to our customer and a trusted ally that is always there when needed.
Shenandoah Fleet is an American and verified service disabled veteran owned small business with locations throughout the United States and headquartered in Warrenton, Virginia. The company was founded by brothers William and David Jones, both of whom possess a unique interest and in-depth experience in providing customized fleet services using talented people and state-of-the-art technology.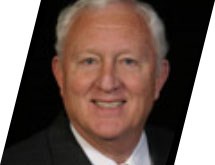 William B. Jones
President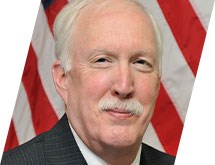 David B. Jones
Vice President
Bill's more than 35 years in the fleet management industry, combined with Dave's 30+ years in business development and operations support in government service contracts, helped catapult Shenandoah Fleet into immediate success. The company was awarded five government service contracts within the first two years of operation.
"We are not only proud of our successful 'made in America' veteran-owned small business, we employ pride in everything we do, starting with hiring a well-qualified and diverse team of professionals." --Bill Jones
Who We Are – Better Together
Shenandoah Fleet recognizes that our diversity is our strength and we are committed to building and maintaining a workforce that is diverse in all respects.
We recognize that the best decisions for our customers and our employees reflect a variety of perspectives, knowledge, and experiences. Our differences make us better together.
At present more than 50% of our workforce of approximately 100 men and women are minorities.




Let's discuss how we can meet your unique fleet needs